Flora Botanica Designs is a boutique wedding floral design & styling, specializing in fresh floral design for weddings and social events.
Our two workshops are both located in Kerobokan (Bali) & Kebon Jeruk (Jakarta). While most weddings in Bali are destination style or elopement, our Jakarta's weddings are mostly elaborate, bigger in size. Regardless the occasion and size of the event, our arrangement and styling remains the same.
We service Jakarta and area, Kabupaten Badung, Gianyar, Tabanan and Karangasem (Bali)
Our past weddings have been featured in blogs and print media, such as Style Me Pretty, BrideStory, Weddingku. We are members of the International collective of wedding and event floral designers The Chapel Designers,

Our signature look is full, timeless, graceful and effortless. By combining elements of flowers & foliages in a natural setting, we make sure that the look is contemporary without being overtly trendy, something that you will still adore in years to come. We make a design that is useful, memorable and ensuring a pleasant before and after service.
Our team consists of Principle Designer, Administrator, Florists, Lighting Engineers, Truck Drivers, very-handy Assistants to the Storage Lady. Everybody works like an orchestra, playing a little or big part that puts together a beautiful, finished look. We start planning your wedding on the first time on the consultation as we sit down and ask for your expectations for your wedding.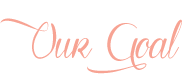 Very simple, to make you happy! We provide a wedding decoration service that make your life easier and liberate you from frantic wedding planning. Each wedding brings so much inspiration, but we are amazed everyday by the beauty of love. We create a wedding that is truly yours, with a design that is thought carefully and executed just for you. We think every wedding is different, unique and special to us, equally the same as how you feel about your wedding.